Welcome to Little Munchkins Mobile Pet Grooming!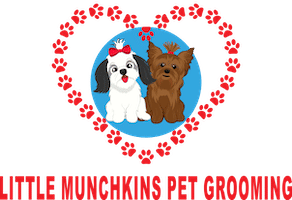 Welcome to Little Munchkins Mobile Pet Grooming! We are a mobile pet grooming company based in Plano, Tx with a grooming van at your service! We park our grooming van in front of your home and groom your pets in our van so you don't have to go anywhere!
We are small pet specialists exclusively grooming dogs under 30 pounds. We are leaders in quality pet grooming with the experience to back it up! Our core value is the comfort and safety of your pets. Let us come to you!
Benefits of using us as your mobile pet groomer:
• Convenience
• Competitive pricing
• Consistent service schedule
• Integrity & empathy
• Experts in the field
• Exclusive small pet specialists
Have No Fear Little Pets - We Are Here!
We are a small business serving areas by zip code. Please check the service areas for locations we currently serve.
0
DISCOUNTS & COUPONS
Check out the different discounts we offer below!
FOLLOW US ON INSTAGRAM
Follow Little Munchkins Mobile Pet Grooming on Instagram for great photos of our professional pet grooming near you!

Follow Us
See What Others Are Saying
Don't just take our word for it - see why pet parents from far North Dallas, Addison, Carrollton, The Colony, Plano, Frisco, Dallas, and more choose us!
Contact us to learn more about our professional and affordable mobile dog grooming services where we come to you!