Dog Grooming Services
Mobile grooming is perfect for pets you want to pamper! Perfect for pets with anxiety, car sickness, elderly and special needs. One-on-one attention from their own personal stylist. Your pet deserves it!
Each dog also receives a free decorative dog cookie after each groom!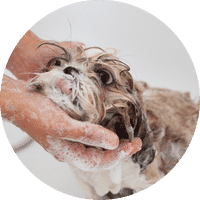 Bath Package
Bath includes: Bath with eye rinse and face cleaning, our house shampoo (Fresh and Clean), blow/fluff dry or towel drying, ear cleaning, nail trim, topical anal gland expression and leave-in conditioner.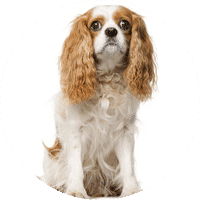 Mini Groom Package
When a full haircut is not needed. Includes everything in the Bath Package plus any three areas of trimming of these areas: trimming of the face or behind back legs, private areas trim and feet and pad trimming.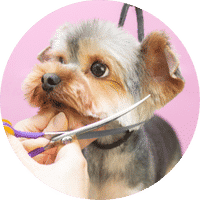 Full Groom Package
This includes everything in our Bath Package plus a full body haircut.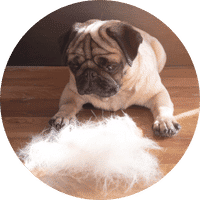 Deshedding Package
This treatment is to help get out the undercoat and helps keep shedding to a minimum. This treatment includes deshedding shampoo and conditioner. This service will automatically be added to the groom price if there is loose hairs/tufts coming out of the pet's coat unless it is getting shaved. This is an add-on package. Additional $10-30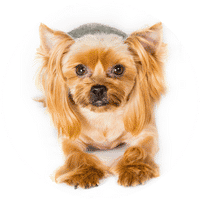 Specialty Cuts
Additional $10-25 to package. This is for haircuts requiring more skills and/or time. This includes Asian Fusion Cuts, Butterfly Cuts, Continental Cuts, Pony Cuts, etc. These kinds of cuts can only be done on mild-mannered dogs.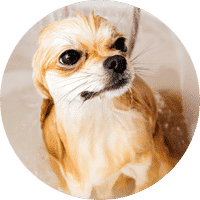 Foot Soak for Pododermatitis (red, swollen, itchy feet)
Additional $25. This is for Pododermatitis for red, swollen, and itchy feet. This is a minimum 15-minute Epsom salts foot soak that will encourage healing. It helps stop the drying out of red, inflamed dermatitis lesions in between the toes and helps slow down the swelling and itching. This can be a stand-alone service or an add-on to bath or groom packages. *Pets must be able to tolerate standing in water for 15 minutes (pets favorite treats may help tolerate).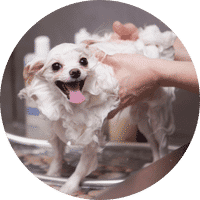 Dead Sea Mineral Mud Bath
Additional $10. Only for dogs who tolerate bathing with water and extra time wet. Pamper your Pet with a Dead Sea Mineral Mud Bath! This will be massaged into the skin after the shampoo bath. Dead Sea Mineral Mud Bath Conditions Skin with Valuable Minerals, Hydrates with 100% Certified Aloe Vera. Exfoliates skin and coat to remove impurities. Deep conditions, rehydrates, and rebuilds the coat. Adds shine and gloss to coat. Provides skin and coat with valuable minerals that absorb into the body for greater health results! For dogs and cats.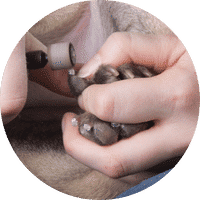 Pawdicure: Pawdicure for Dogs
$25 This is a nail trim and dremel (file off the sharp edges) and paw pad shave with feet trim.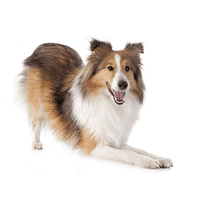 Bottoms Up Brazilian Booty
$20 This is a shaving of the private areas and around the rump. Note: Due to possible razor burn or wounds, intact male dogs will not have the testicals completely shaved. We do "best possible" so as not to harm the pet.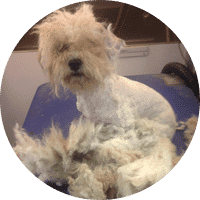 Pelted/Matted/knotted Hair Shave Down Removal
Purchase of a Full-Service Groom package or Shave Down No Bath required plus Extra $20-75 depending on difficulty. This is the removal of a more severely pelted (matted or knotted) coat. This is a service that will take extra care and skills to remove. This is when the coat is so matted it covers the skin tightly in many places. Some pets who swim or go in the water have this problem.It usually has been 8 months to over a year since the pet was last groomed but not always.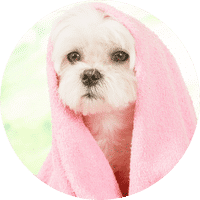 The Ultimate Luxury Spa Package
*The Ultimate Luxury Spa Package for Dogs (Pick 5) $25
*Luxury Spa Package (Pick 4) $20
*Spa Package (Pick 3) $15
Includes your choice of any of the services below:
*Your choice of any shampoo
*Moisture Restoring Conditioner
*Nail Dremel (helps remove sharp edges and makes the nails as short as possible but may still feel sharp on bare skin)
*Enzymatic Teeth Brushing
*Aromatherapeutic Cleansing Blueberry Facial
*Deep Sea Mineral Mud Bath
*Foot Soak for Pododermatitis
*Ear Flush
*5 Minutes of Extra Brushing
IMPORTANT: We do not come out for extra items only such as nail trims for pets unless at least one pet in the home is getting a bath or grooming package. If you have a significant amount of pets or services needed without a bath or groom package please call to inquire.
These extras or add-ons will only be done if the temperament of the pet allows. You can choose extra/side services or you can check the Spa Packages we offer that may save you money.
ADD ON EXTRAS OFFERED FOR DOGS:
Shampoos & Conditioner:
*Anti-fungal medicated shampoo $10
(cats & dogs - veterinary formula clinical care antiseptic & antifungal shampoo-relieves skin infections such as dermatitis and pyoderma. Formulated with benzethonium chloride to help eliminate bacteria that causes irritation and odor and ketoconazole to treat fungal infections.)
*Anti-itch medicated shampoo $10
(cats & dogs - tropiclean oxymed medicated anti-itch oatmeal shampoo/colloidal oatmeal)
*Benzoyl peroxide shampoo $10
(cats & dogs - conditions associated with demodectic mange, seborrhea dermatitis and canine and feline acne)
*Conditioner $5
(cats & dogs - zymox enzymatic conditioner)
*Deodorizing shampoo $5
(cats & dogs - tropical fresh scent)
*Flea shampoo $25 (if live fleas) / $10 (if used as a precaution to kill possible eggs-kills flea eggs and larvae)
*Hypoallergenic shampoo $5
(cats & dogs)
*Tearless shampoo $5
(kittens & puppies)
*Whitening shampoo $5
(white coated dogs for a brighter lighter coat)
Other Services:
If the temperament of the dog allows: Separate extras are $5-$20 each or choose a grooming package. NOTE: We do not come out for extra items only unless there are at least 2 extra items. Otherwise, at least one pet in the home must be getting a bath or grooming package.
*Anal gland expression $15 (topical only)
*Choice of hair bows or bow ties $3
*Ear cleaning $5
*Ear Plucking $10
*Ear flush $10 (anti-microbial, antibacterial, antifungal ear flush and ear cleanser for pets prone to infections caused by yeast and bacteria.)
*Extra brushing or dematting $1 per minute/15-minute max
*Face or neck and/head trim $15
*Mat shave up to 3 clumps $5 per mat up to a 2 inch radius per mat. (this will leave holes in the hair)
*Nail cut & dremel (nails filed down to take off sharp edges) $25
*Dremel Add on to Bath or Groom $10
*Nails cut $20
*Paw pads and feet trim $15
*Pawdicure* Nails cut and dremeled and trim paw pads and feet $25
*Rump trim and wash $15
*Bottoms Up Brazilian Booty* $15 (shaving the privates and around the rear part)
*Teeth brushing (enzymatic) $10
*Tunnel belly (Shaving underneath from chest down to rear area) $15
**We do not offer nail polish or Hair coloring services*
See What Others Are Saying
Don't just take our word for it - see why pet parents from far North Dallas, Addison, Carrollton, The Colony, Plano, Frisco, Dallas, and more choose us!
Contact us to learn more about our professional and affordable mobile dog grooming services where we come to you!